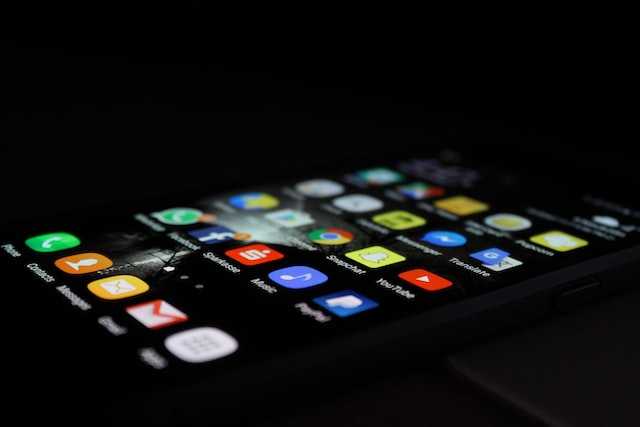 4 Most Helpful Digital Marketing Channels For Your Business in 2023
Digital Marketing channels play an essential role in business development and also others. There are different types of digital channels some of which are given below:
4 Most Helpful Digital Marketing Channels:
Email Marketing 
Social media marketing
Organic search engine optimization 
Pay- per click
Email Marketing:
Email marketing is one of the best and top brand communication used in digital marketing, and It is one of the most potent ways to engage with people. To Develop relationships with current and prospective customers email marketing is considered first.
Email marketing remains one of the most trusted channels because of its fantastic role. Email marketing is familiar to everyone, and many people can check their emails at least once daily.
It is a type of channel often used for brand building, keeping customers informed, and delivering marketing messages that specifically address recipients' needs as determined by their position in the buying journey. But some people are unaware of the email marketing process and how to start. The following steps are given:
Choose an email marketing software.
Create an email list.
Add a list of contacts to your email marketing platform.
Craft a compelling welcome message.
Now customizable master templates with your branding and message.
Write an email with an engaging subject line.
Then, Preview and test your email before sending it.
Now sends it to your email.
Lastly, track and measure your results.
When you start email marketing, try to be aware of different types of emails:
Newsletter: to share relevant information about your business.
Follow-up: emails to remind website visitors of items, in their chats.
Welcomed: say welcome to the new customers.
Promotions: for special events, festivals, and new launches, used promotions emails.
Email marketing is one of the best works when you meet a customer in the buying process.
Social Media Marketing:
Social marketing media has been used to build brand awareness, drive traffic and generate leads. Different sorts of social media marketing channels are used by millions of people worldwide. Some of them are given below:
Facebook
Twitter
Instagram
Snapchat
Pinterest
LinkedIn
Facebook is one of the top and best communication platforms for people; millions of people in the whole world can connect through Facebook. People can share their business, shopping, society, and more ideas.
Facebook plays the best role in social development. A large number of people can use this platform.
Twitter is the best platform for social media. Social Media is one of the best types of online marketing. All the people in the world can use this app in the world. People connect easily and share their views, ideas, and imagination with the world. 
In other words, social media can make the world like a global village.
Instagram is also the best social app, which is famous for its entertainment. A million people can use this app. And people use any app according to their needs and requirements. Some people use it just for joy, and some for online business such as digital marketing; some use it to gain awareness about the world.
Snapchat is also used more. Most people can use this app for enjoyment and entertainment, and People can take pictures and videos. And people can also connect through this app.
Pinterest is also a top brand app used in the social world. The world can use this app, which is very famous among younger people. Pinterest can inform people about the world through news, shopping malls, and other social activity.
Social marketing is one of the top and best digital marketing platforms due to LinkedIn, and it is a type of platform that can connect and interacts with business-minded people. It is one of the best and fifth most effective platforms to use.
Undoubtedly, social media is one of the best online and digital marketing; many people can also use social media for this purpose. Conversely, you don't have to be active on all social media platforms but engage and connect through social media. It would help if you created some presence.
Organic Search Engine Organization:
Search engine optimization can also be known as the short name SEO. It is a digital marketing channel where you can also optimize your website to rank higher on the search engine results page. Websites and content blogs are the keys to online digital marketing.
There are different ways to optimize your website for a higher rank. Some of them are given below:
On page SEO
Off-Page SEO
Technical SEO
It is the type of SEO in which content looks on your webpage. In this, you can adjust keywords in the best range. When a user performs a search, a search engine looks at your webpage with adjustable keywords. In this, keyword adjustment is significant to rank your website.
Off-page, SEO differs from on-page SEO. In this method, the search engine is based on the site authority to rank your website. In general, if your website contains several contents with adjustable keywords, then more chances to rank your website easily.
This type looks like how you can code webpages, such as image compression, structured data, and other mechanical SEO types.
In other words, all your web pages need search optimization, such as YouTube channels, google business profiles, and others.
Pay- Per Click:
It's a short name PPC. PPC can drive website traffic when someone can click on your Ads. And you pay the publisher a set amount. Many types of PPC can exist, such as Google Ads, YouTube ads, paid ads on Facebook, Twitter ads campaigns, and sponsored messages on Linked.
All social app has their importance, which is helpful for us. And people them according to their needs and requirements.